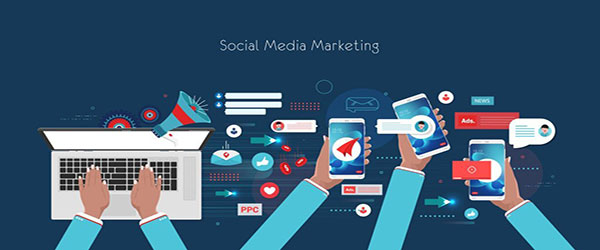 Social media can help you to increase your customer base and it has become a great way to connect with the customers. Social media marketing is a very powerful way to promote your brand by increasing your visibility, engaging with your audience, and improving search engine rankings.
The benefits of using social media sites are listed as follows:
Increase in sales
Builds a brand image
Generates leads
SEO friendly content
Improves user experience
There are lots of platforms like Facebook, Twitter, Pinterest, etc. which are used to promote businesses. If you are running a business and want to promote it on social media then you need to know how to use social media marketing. You can follow these tips to know about it:
Planning:
The first thing that comes to your mind when it comes to social media is planning, and that's why it's so important to have a plan. It's better if you start your journey by doing some research. You can learn more about social media through blogs, YouTube videos, etc. You can also ask your friends who are already using social media for some useful tips. If you are not sure about anything then you can always ask experts or read online articles.
Content:
The content of your post matters a lot. If you are posting about something then you need to create content that will help people to understand what you want to convey. This is the most important aspect of social media marketing because it allows you to connect with people.
You can share your opinions, views, and even your experience in your business. If you have something valuable to share then make sure that you are not being repetitive or posting spammy content. Your audience will soon ignore your posts if you are posting spammy stuff.
Timing:
The timing of your posts is very important, as if you are posting at the wrong time then you may lose your followers. It is better if you do not post too much at once. It's best if you post one thing every day and if you want to get a better response then you can try to post on weekends. You can also post something interesting during lunchtime so that you can get more engagement from your followers.
Engagement:
You need to build relationships with your followers by giving them some value. You need to post something that will interest them, as well as you need to offer them something that they want. You can share links to your website, pictures, videos, etc., and ask your followers to like, comment, or share. This way you can get more engagement and build good relationships with your audience.
Social Media Marketing is an amazing tool for the promotion of your business, but it's not all about creating content and posting it online. You also need to know how to use social media marketing and create valuable content.
Conclusion:
So, if you are thinking to get into social media marketing then it is better if you follow these tips and make sure that you are not doing something that will harm your business. If you are already in the field of social media marketing then you can follow these tips and increase the reach of your business. I hope that you liked this post.