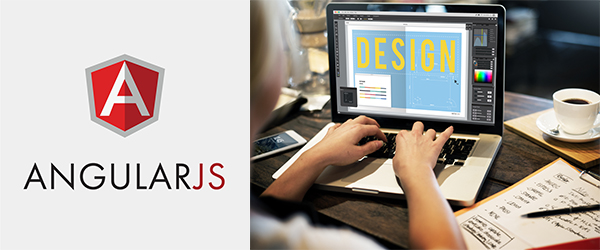 Angular JS is a front end open source JavaScript library developed by Google that enables you to expand and powerfully change HTML (Hyper Text Markup Language). It is completely free and used by thousands of website designers and developers all over the world. Photoshop is nothing but software for image creation, photo editing, graphic design and lot more, which is widely used by website designers, photographers, graphics designers, video game artists, and advertising and meme designers.
For building attractive and appealing websites, Angular JS and Adobe Photoshop are the most used technologies in the process of Website design and Website development. Any website designing and development training would be incomplete without Angular JS and Adobe Photoshop training.
At SEO AIM POINT, Our Angular JS and Photoshop training is specially designed to help you learn Angular JS and Photoshop as quickly and efficiently as possible within a very short time. Our highly experienced and professional web designer and developers will guide you throughout the Angular JS and Photoshop training in Bhopal in small batches for your convenience and better understanding. Our Angular JS and Adobe Photoshop training in Bhopal require no prior knowledge of JavaScript or Photoshop. It is absolutely designed for beginners. We train our attendees from scratch.
At the end of the Angular JS and Photoshop training, you would be capable of building an attractive real time web application on your own. This Angular JS and Photoshop training in Bhopal will be helpful for any kind of website designers, website developers, fresh graduates, college or school Students, job seekers, individual who wants to learn coding from beginner level or anyone who wants to build their own web application from scratch. We equip our attendees with all the comprehensive knowledge, concepts and practices crucial to master this dominant field in the world of website designing and development. We also offer retake classes. If you have any gaps in your knowledge or want to refresh your skills, you are more than welcome to come back and retake the class free of cost.
SEO AIM POINT trainers are well equipped with years of industry experience, and will assure a successful leap in your knowledge, improvement and preparation. Get Angular JS and Photoshop training in Bhopal by industry experts and boost your career by improving your skills and getting accreditation.