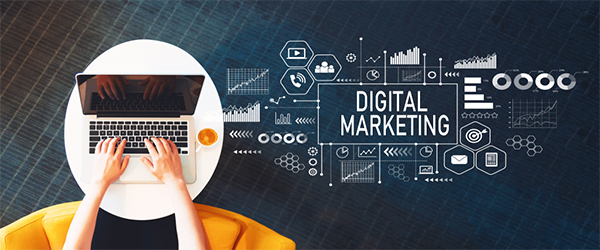 This Digital Marketing training gives an overview of Digital Marketing, including planning a website, email marketing, SMS marketing, Search Engine Optimization (SEO), e-commerce and Social Media Marketing (SMM). The use of modern technologies to integrate marketing will be discussed during this course. You can become a digital marketing expert after completing this course.
Why I should join the Course?
As the market is becoming very competitive and everything goes online, it is the need of time that we promote the products and services through digital mediums. After getting this training, you'll also be able to implement marketing plans using the latest digital tools and practices.
Who Can Join This Training?
Digital Marketing training is for anyone who wants to understand the key elements of digital marketing campaign or who want to make their career in the field of online marketing. Any Graduate, Post-graduate, business owner, professional looking to improve the knowledge can join SEO AIM POINT digital marketing course. Our trainers are co-operative and will guide you at the time of joining.
The Modules Covered in Advanced Digital Marketing Course:-
Module 1 - Digital Marketing Overview
Module 2 - Domain Registration Web Designing & Hosting
Module 3 - Search Engine Algorithms
Module 4 - SEO (Search Engine Optimization)
Module 5 - Keyword Research with Google Keyword Planner
Module 6 - On Page Optimization
Module 7 - Off Page Optimization
Module 8 - Content Marketing
Module 9 - Google Webmaster Tools
Module 10 - Google Analytics Tools & Google Analytics Certification
Module 11 - Google Business /Places Listing and GEO Targeting
Module 12 - Search Engine Marketing (Google Adwords)
Module 13 - Google Adwords Certifications
Module 14 - Email Marketing
Module 16 - Mobile Marketing
Module 17 - Social Media Optimization
Module 18 - Mobile App Marketing
Module 19 - Affiliates Marketing
Module 20 - Ecommerce Marketing
Module 22 - SEO Tools
Module 23 - Freelancing
Module 24 - Revision
Module 25 - Test on Digital Marketing
How Can I Join?
Visit our institute on any working day between 10 AM to 7 PM and register yourself, our executive will give you the batch timing and days of training. You can ask as many questions during your registration.
How to Pay the Course Fee?
You can pay the course fee via Cash, Online Payment or Cheque. You can pay the fees either in one shot or through two installments.
What is Total Fee for this course?
Our Digital Marketing Training fee is INR 12,000/- which can be paid in two installments and if you can pay it in one shot it will be only INR 11,000/-
Have a query?
Make a call to us +91 0755 - 4232707, 7692028305 or you can drop an email to us at training@seotraininginbhopal.com and our executive will respond to your inquiry.