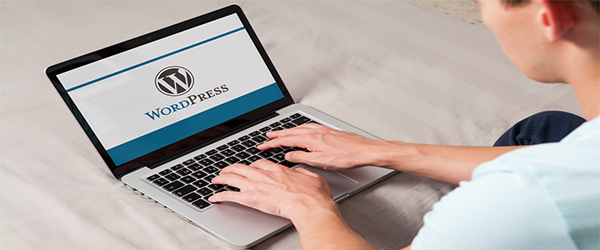 WordPress is well-known among people for creating blogs and websites. WordPress is a CMS (Content Management System), which is very easy to use and easy to update and modify. That is the reason why it is used by millions of people every day all around the globe to create incredible websites and blogs. It also helps with SEO (Search Engine Optimization) and takes care of 80-90% of the mechanics of SEO. WordPress is extremely valuable and time saving platform for building blogs and websites.
SEO AIM POINT's WordPress training in Bhopal will enable you to quickly and successfully create a wide range of websites using WordPress. With our WordPress training in Bhopal you will be trained with all the essential components and knowledge that you require to get started with WordPress. You will get to know how to create content, how to handle text and images. You will see how to control the design of your websites with themes and add extra features to your websites with plugins. You will learn to add powerful functionality to your website using plugins, editing child themes, integrating social media, adding shopping cart to your website, and much more with our WordPress training in Bhopal.
Our WordPress training in Bhopal will also introduce you with everything that you need to know about building and customizing WordPress themes. Our well experienced and professional WordPress trainers will guide you throughout the WordPress training session.
SEO AIM POINT's WordPress training in Bhopal are ideal for any individual who wants to showcase their work with WordPress. You will likewise be taught to create beautiful photo galleries, slideshows and audio playlists. Furthermore, you can do all of this using a free theme and some easy-to-use plugins from WordPress.org to build a fully functional website.
Using best practice methods, candidates will learn to use WordPress to set up and build websites from start to finish. All classes of our WordPress training are run by experienced WordPress trainers in a hands-on manner to ensure practical learning outcomes.
We are the renounced provider of WordPress training in Bhopal. Our WordPress training covers all the aspects that you need to learn from registering your domain, setting up the hosting, installing and setting up WordPress and then all the way to building your incredible Website with a powerful Theme. Enroll with our WordPress training today, and excel WordPress skills from initial to advance level quickly and efficiently.